(This article appeared originally on Katheti)

Let's play a game! Visualise a paradise of islands, mountains, beaches and wetlands; of exquisite local products, gorgeous nature hikes, traditional and innovative experiences; of welcoming locals and respecting visitors. Are you with me? Now, imagine that this is a small corner of Greece, only 200 km by car or one hour by speedboat from Athens. Wait a minute! This place exists! It's the small island of Poros and the much wider piece of land across from it, in the Peloponnese, called Troizinia and Methana peninsula. This whole area has set out to become a sustainable tourism destination, as part of Project Resound Greece.

From 26 June until 10 July 2021, this paradise so close to Athens will host multidisciplinary experts from all over the world that will come to support the local efforts in terms of strategy and communication. So Poros, Troizinia and Methana are on the way to become a sustainable tourism destination for Greeks and foreigners alike! Let's see the whys, the whos and the hows!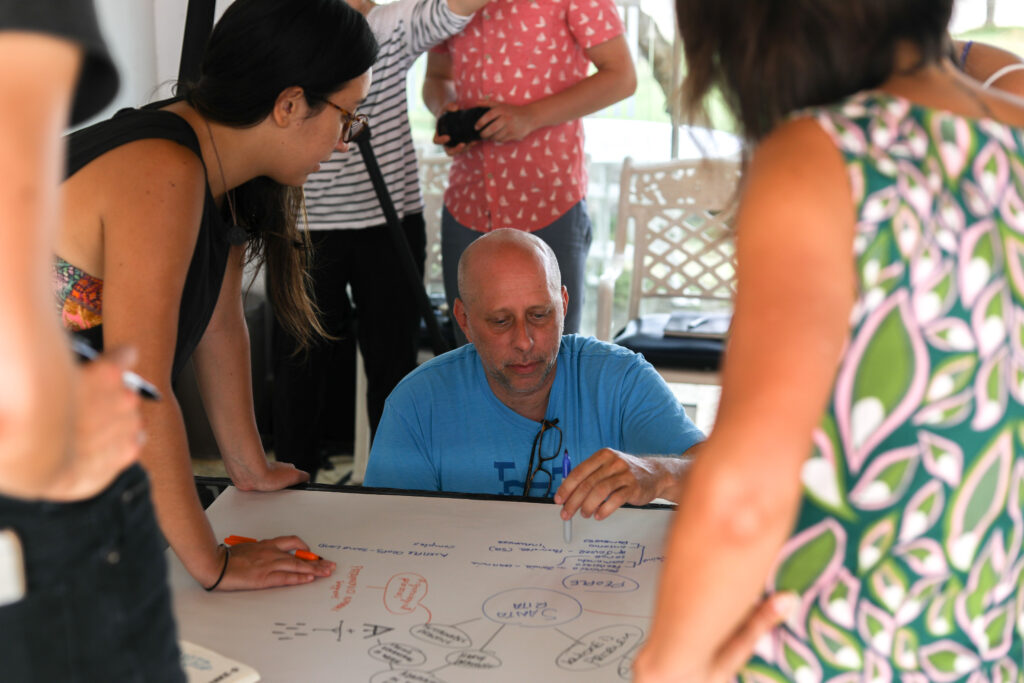 Why focus on sustainable tourism and… what does a sustainable tourist actually do?
The current tourist enjoys the sand and sun and food and drink for a couple of days. Purchases a few souvenirs. Much of the money spent goes out of the country, and because room turnover is high, it has greater impact on the environment.
The sustainable tourist enjoys the sand and sun, participates in a beach cleaning, enjoys the food and drink, takes a cooking class and attends an olive oil tasting. Visits multiple villages, enjoys nature hikes and guided tours of historical sites. Participates in a yoga class, craft workshop, and other cultural activities. Stays longer and spends more money on locally-crafted products. More of the profits stay local, and there is less impact on the environment. Because they made personal connections, they plan to visit again in the future.
Let's take a look at the research!
Travelers are significantly more likely to visit destinations and make purchases from travel companies based on their sustainable practices.
Sustainable travelers are less price sensitive and spend 51% more than other travelers.
The sustainable traveler tends to stay 7 days or longer in a destination as opposed to 3 days for other travelers.
Conventional travelers tend to arrive in increasing numbers and flock to the same locations, resulting in overcrowding, increased stress on public services and infrastructure, cultural homogenization and growing dissatisfaction from residents.
Although tourism can be a great form of wealth distribution, often as little as 5-10% of the money tourists spend remains in the destinations they visit.
The benefits of tourism can only be fully realized through an inclusive approach and collaboration between the public and private sectors and host communities.
Ec(h)o is a consortium of three local entities, Katheti, Live-Bio and Odyssey, aiming at promoting sustainable tourism in the areas of Poros, Troizinia and Methana.
Also, involved in the project are Ecologists Without Borders, made up of exceptional individuals who volunteer their time and expertise to restore, protect, and conserve natural ecosystems, in worldwide partnership with those who rely upon them.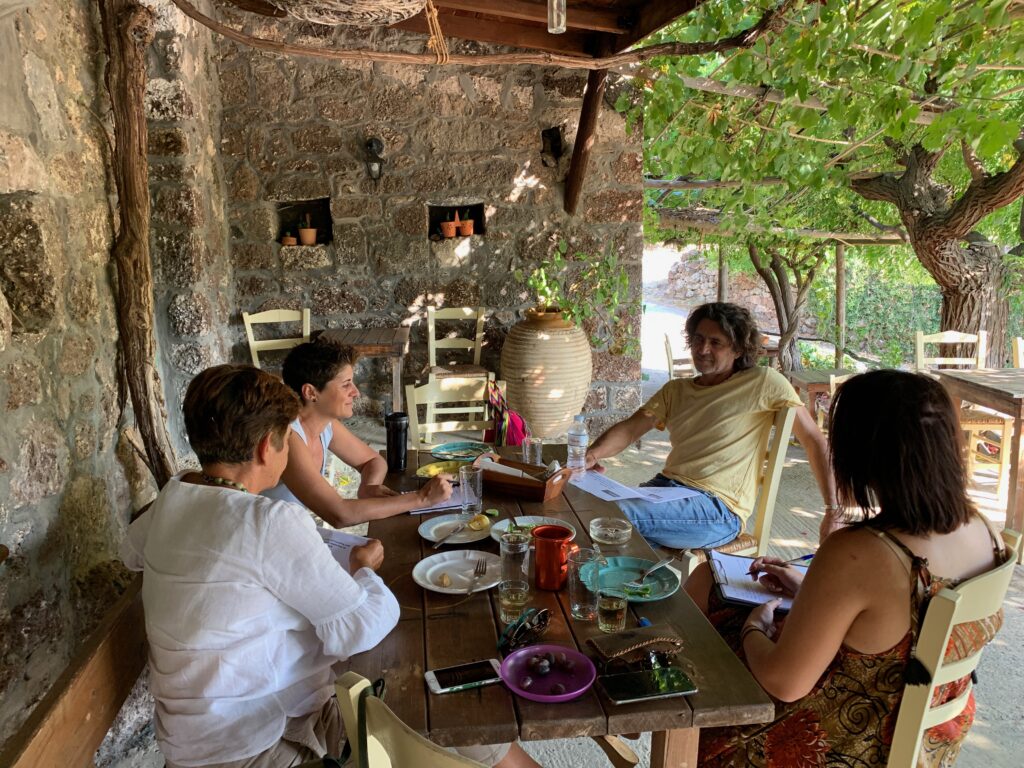 The beneficiaries
The stakeholders who would be positively impacted by sustainable tourism include primarily the municipalities of Poros and Troizinia-Methana, but also a wide variety of other entities, such as individuals and families; local tourism professionals; hotels; restaurants; activity suppliers; small businesses; school students; youth; cultural associations; schools of all levels, local cultural festivals, archaeological museums and the Municipal Library of Poros.
How will we achieve our objective?
We will produce a vibrant, successful Sustainable Tourism model, following a four-phase process:
Phase 1: Discovery (completed)
First, in the Spring of 2020, we conducted research on general tourism and sustainable tourism, recording 20 hours of in-depth interviews of Greek stakeholders. We learnt more about particular expectations, experiences, services, operations, processes, and concerns, as well as about attitudes, problems, needs, ideas, and the environment surrounding the subject of tourism. We also crafted surveys that were distributed electronically to an international group of individuals. Our target demographic was experienced travelers. More than 200 responses were received.
Phase 2: Definition (completed)
Then, during the Fall of 2020, we set out to analyze the data. Out of this work, themes began to emerge about tourism in the area and beyond, the people (locals and tourists), their needs, desires, tasks, and the nature of their problems: 1. The Ideal Experience of Locals; 2. The Ideal Experience of Tourists; 3. Categories of Tourism; 4. Sustainable Tourism.
Phase 3: Development (upcoming, Summer 2021)
A two-week workshop, taking part locally and virtually, aiming at creating viable design solutions to encourage sustainable and culturally appropriate tourism the region. Multidisciplinary teams of approximately 16 participants each will engage in teamwork, building on each other's expertise to create viable solutions through an iterative, solution-oriented approach to designing systems, experiences, and results that matter to the people of Poros & Troizinia-Methana.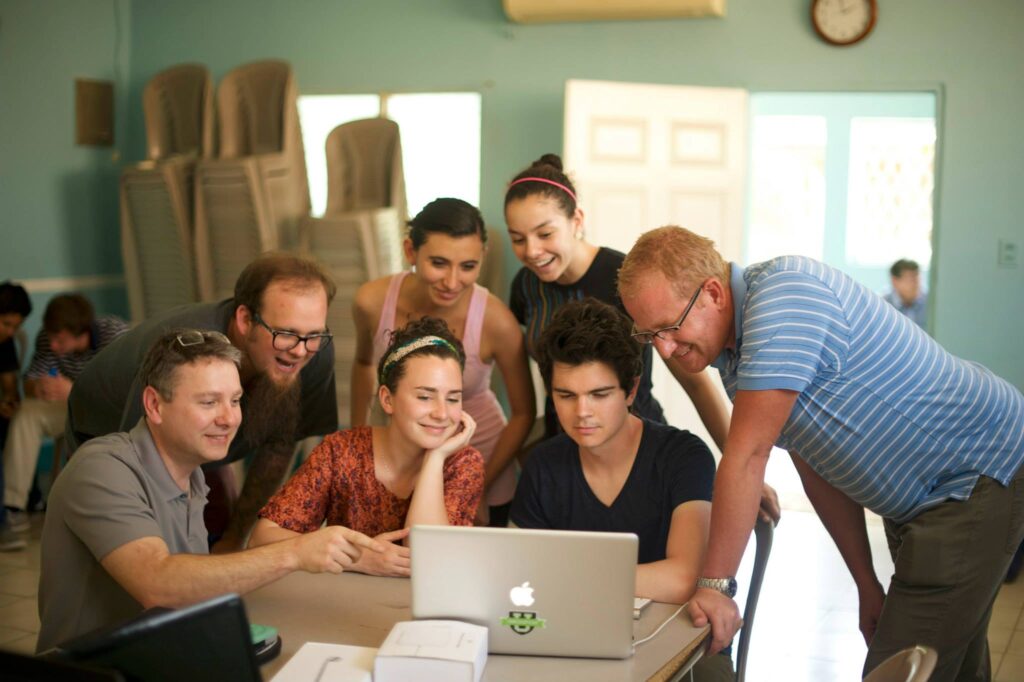 Who is involved in the local endeavor and who will benefit from it?
The partners
Project Resound is a social design consultancy that delivers strategic and design capabilities to beneficiaries around the world. It collaborates with like-minded organizations to create solutions that are people-centered and purpose-driven. Its local partner is Ec(h)o.
Week 1: June 26-July 3
Week 2: July 3-10
Phase 4: Delivery (documentation and plan of implementation)
During this phase we will document the project, as well as create a plan of implementation. In many ways, this is the beginning of the project as sustainable tourism concepts must be evaluated and improved before being shared. Regional partnerships must be forged and leadership provided in order to manage the process over time, working together to garner investment and support. Project Resound is committed to providing continued support and services to our partners and the people of Poros & Troizinia-Methana.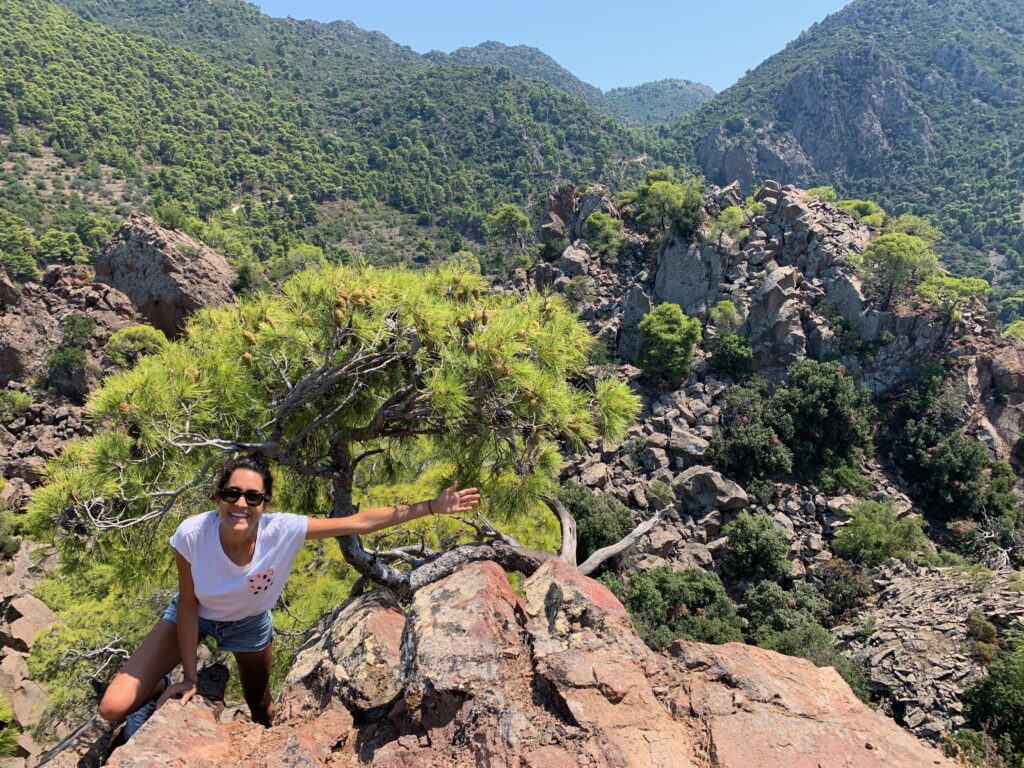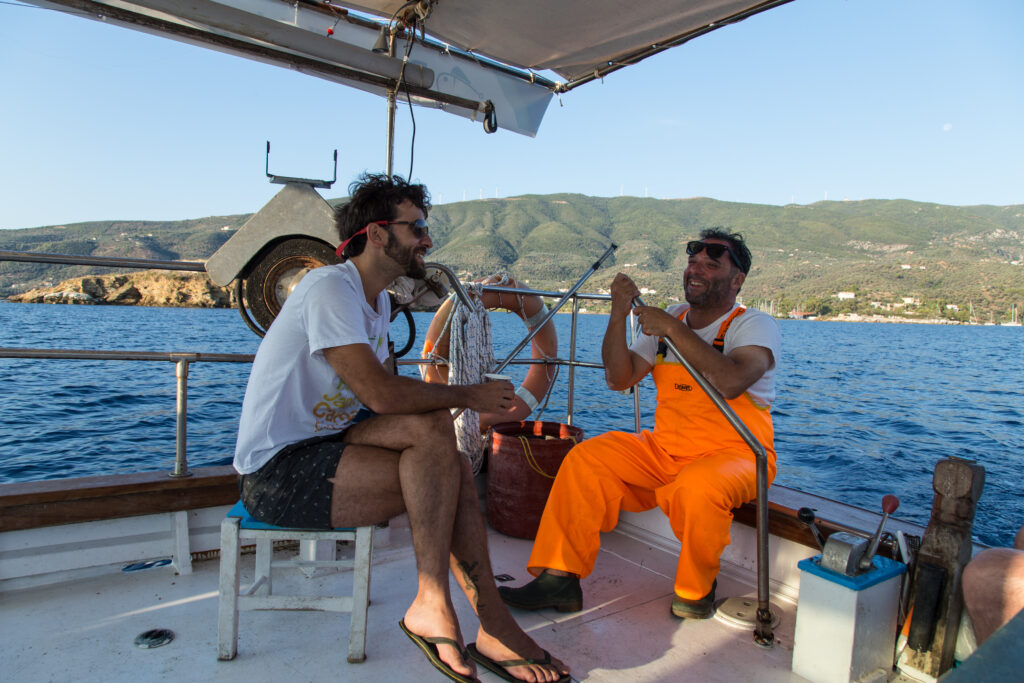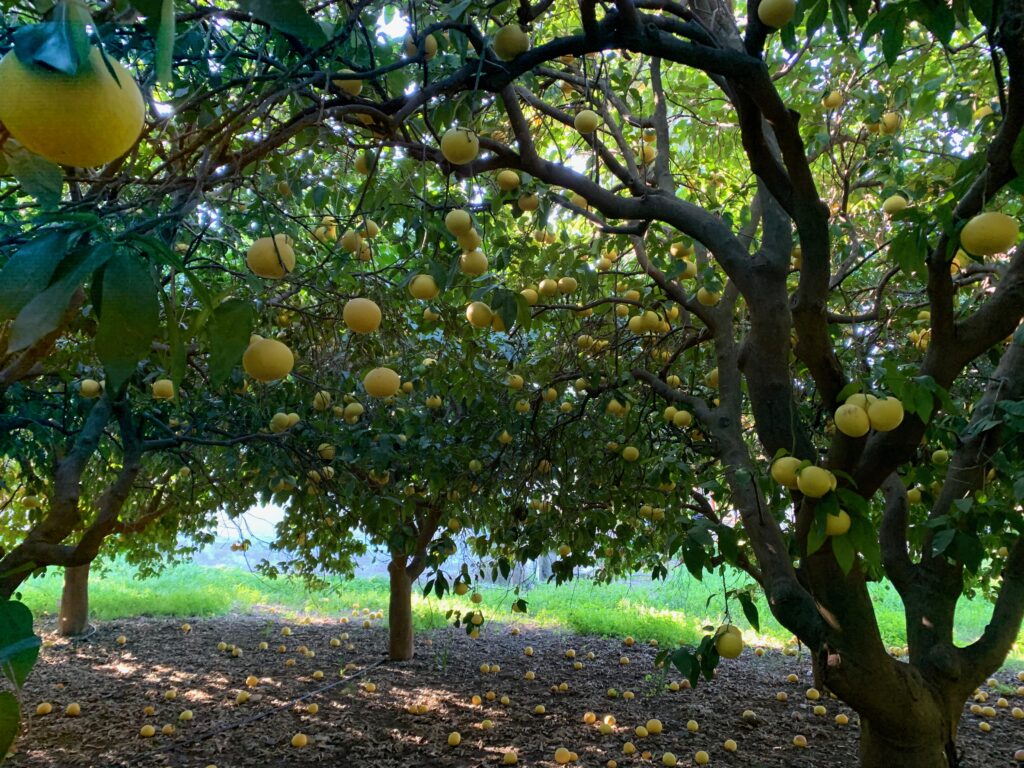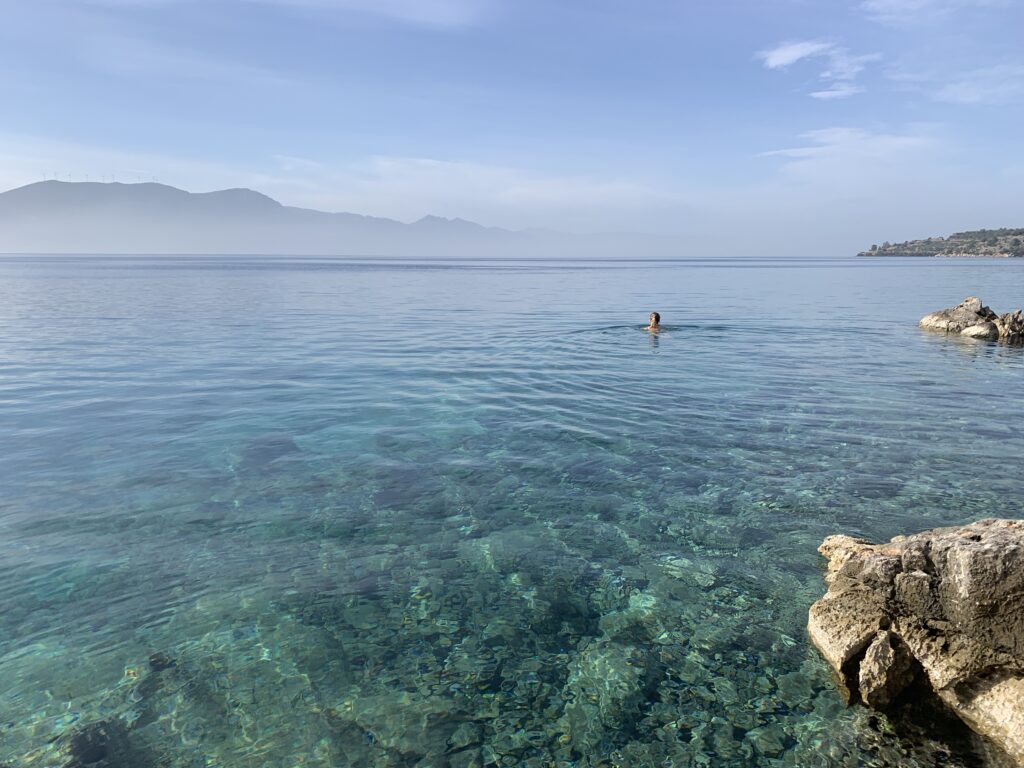 What are the findings of our research?
Looking through the lens of sustainability, we aimed at understanding what tourists and locals need and want within the realm of tourism.
1. What sustainability means to us & what is a sustainable tourist?
For travelers, sustainable tourism is a caring tourism. The caring tourist plans to return to a place they now call their own. It also involves leaving the destination untouched and unaltered, meaning preserved for the future but also authentic. Travelers want locals to be true to their culture and history. Respect is also very important, for both tourists and locals. Politeness, respect for local cultures and customs, and supporting local businesses, restaurants, accommodation and artists.
2. Why sustainable tourism matters to us?
Let's hear what travelers had to say: "It makes us feel good about our contribution and optimistic about the future." "It makes me want to give back to the area I'm visiting." "It ensures a positive experience for local people and tourists." "It makes us want to return time and time again."
3. What are some ideas to counter a thinking that may raise barriers to adopting sustainability?
Travelers caring about sustainability tend to favor organizations that practice sustainability.
Offer more information and education about sustainable tourism.
Lead by example.
4. How do tourists want to do their part?
We look for destinations that…
Have renewable energy options and are conscious of carbon footprint
Source products locally, like restaurants that cook with food from that region or offers seasonal options
Prioritize progressive waste management, like recycling, providing locals and tourists with accessible means of recycling, restaurants that avoid excessive food waste
Offer incentives, like airlines with carbon credits for flights
Does not overuse single-use products or plastics
Provides transportation options to help us minimize our carbon footprint, like bikes, electric scooters, electric cabs
Are walkable, so that we can minimize our travel
Optimizes electricity use and avoids excess, like limiting excessive laundry in an Airbnb or hotel
Actively protects its local nature and environment
Use recycled and recyclable products.
Circle of respect
The Circle of Respect summarizes the findings of our research in terms of the ideal experience: respect for each other, the land, locals, visitors, wildlife, cultures, history, and more. As tourists, we feel respected when locals are welcoming, approachable, kind and trustworthy. As locals, we feel respected when tourists are mindful of our historical sites, laws, natural environment and traditions.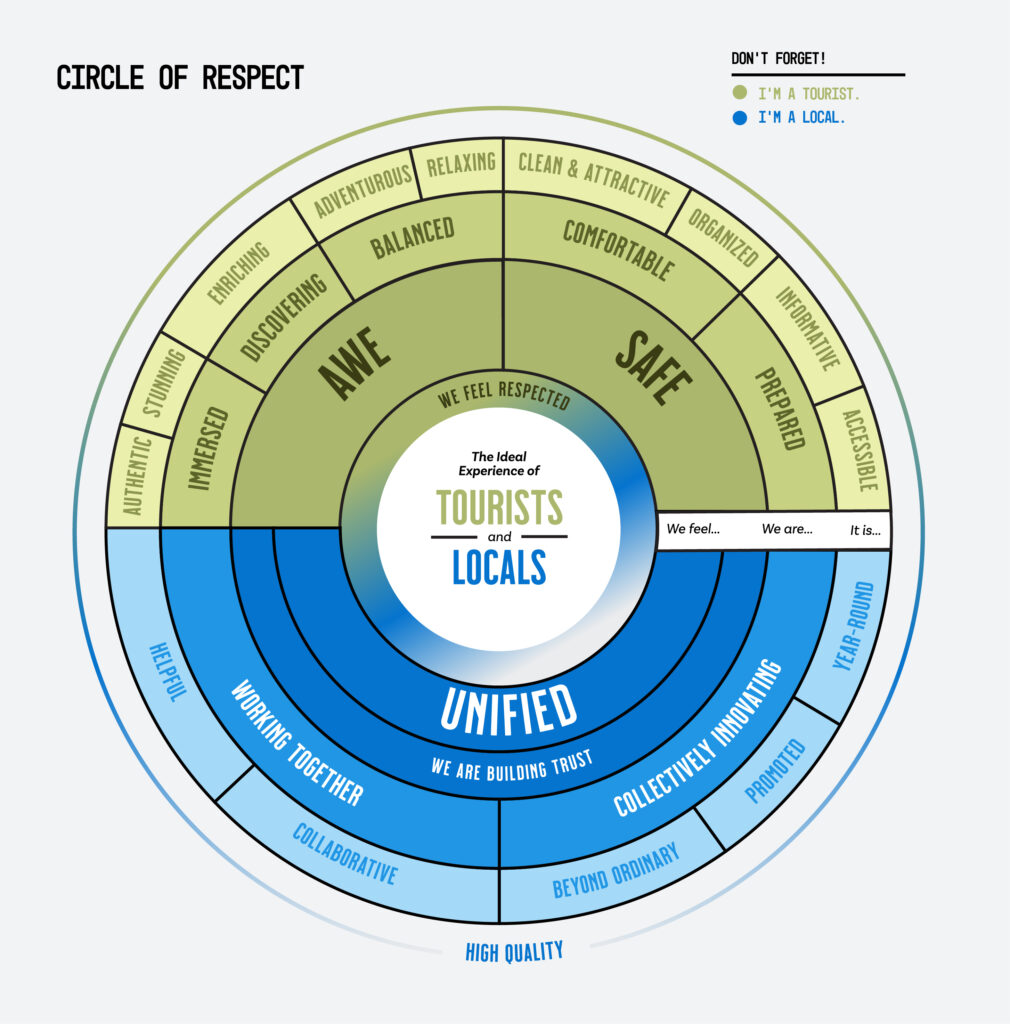 What is the ideal tourist experience?
Tourists feel awe when they are immersed in local culture, namely their experience is authentic and unique in terms of people, architecture, history and food, as well as stunning. They also feel awe when they are discovering new things, meaning their experience is enriching, with a balance between adventure and relaxation.
Tourists feel safe when they are comfortable, meaning their stay is organized, clean and attractive and they can prepare themselves for it with accessible information about their destination.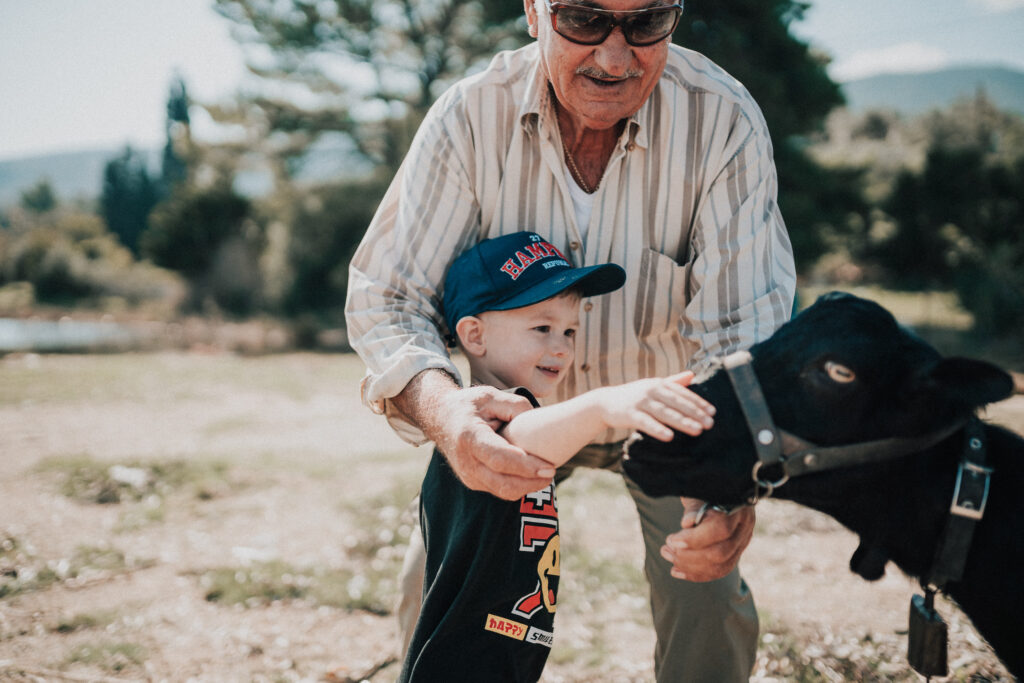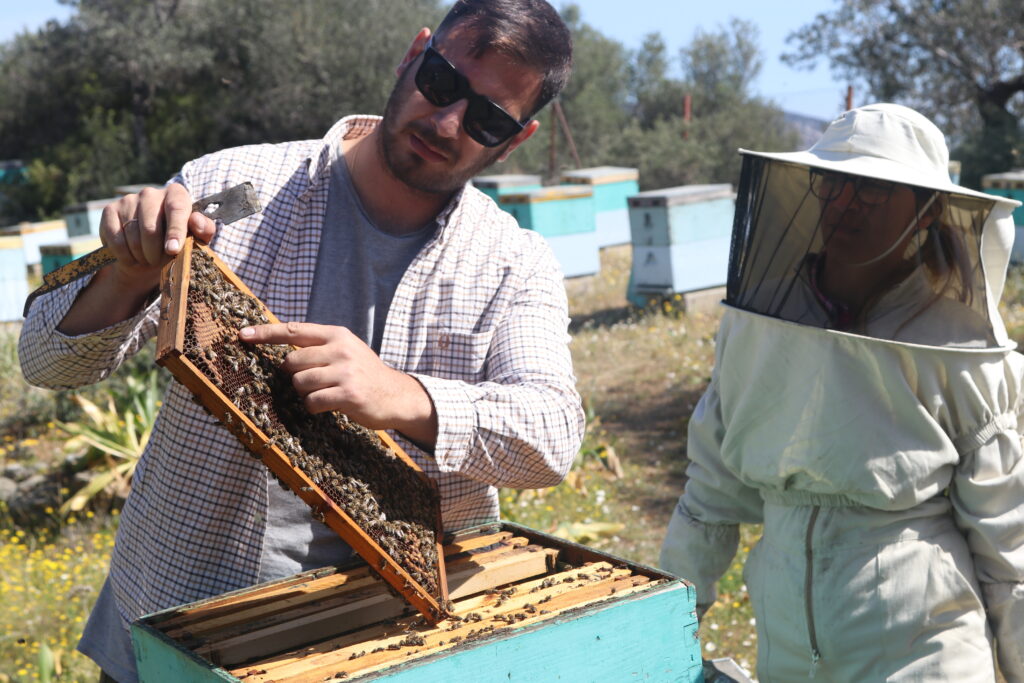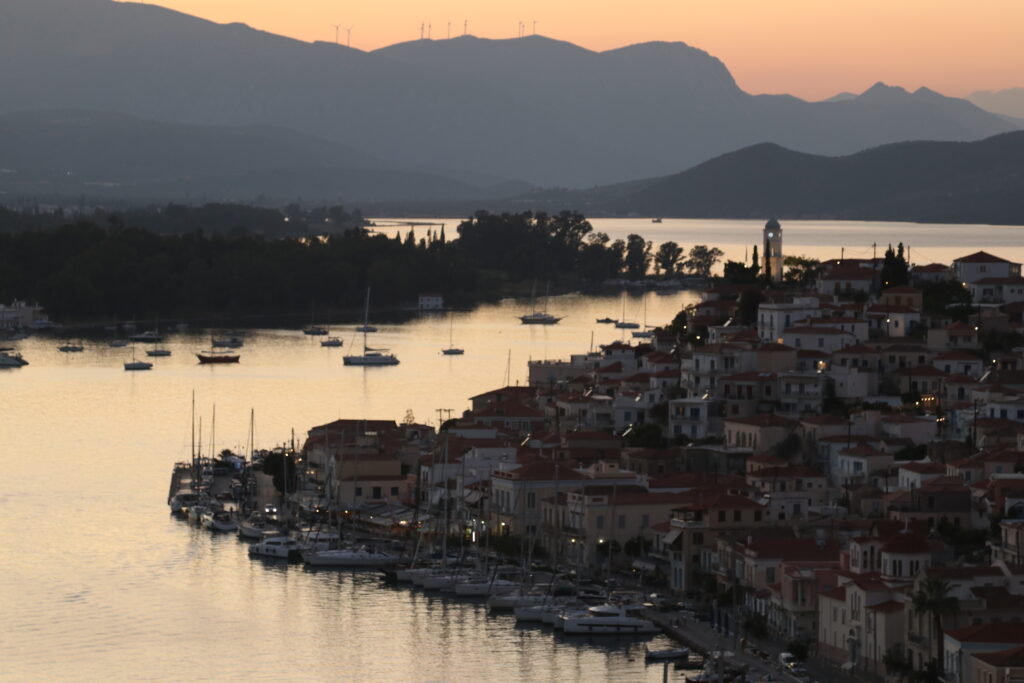 And what about the ideal experience for the locals?
We locals want to feel unified, for this reason, we strive to build support and trust throughout our community. We aim to bring people together to share resources and cultivate a collective voice. To do this, we aim to build support within the local community, as well as our surrounding local governments, and also trust, by educating ourselves about sustainable tourism.
We also feel unified when we are collectively innovating: reaching beyond ordinary tourism, offering diverse activities, for diverse ages, with diverse price ranges and for diverse travel purposes. It also means being unique and promoting our stories, lives, history, offerings, products, etc. Creating a collective brand is key in promoting ourselves in a meaningful and powerful way, and this is what Project Resound and Ec(h)o have set out to offer to the region. Last but not least, collective innovation means offering our services year-round.
However, the most important aspect of the ideal experience, both for tourists and for locals is high quality. According to our research, high quality experiences for tourists are inclusive and unique, non-commercial and accommodating to all budgets. Locals on the other hand, in order to offer high quality, need smaller, intimate groups and a combination of experiences.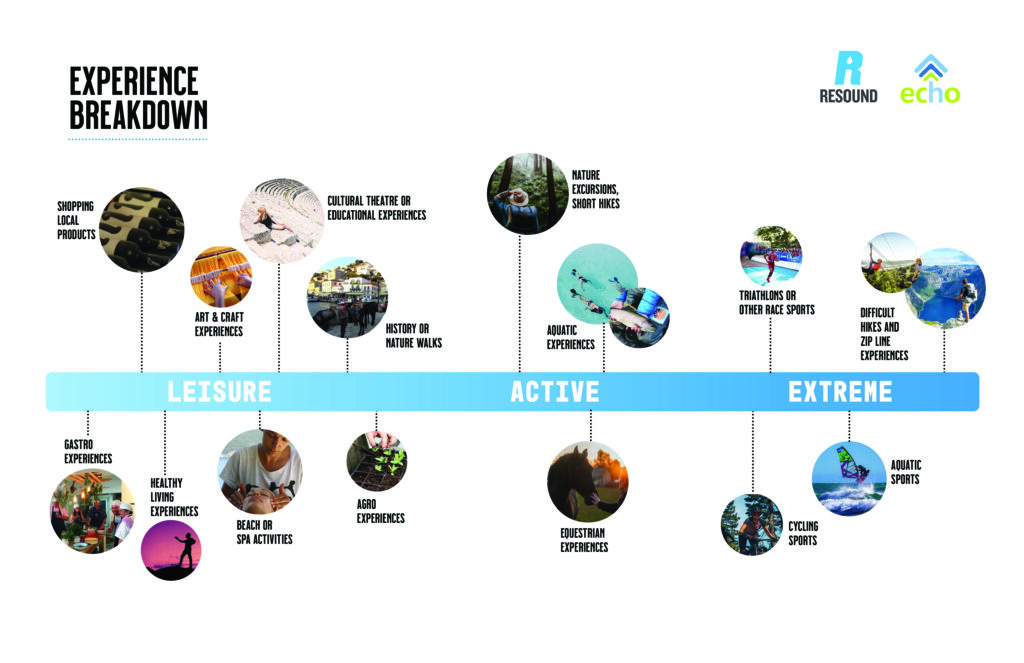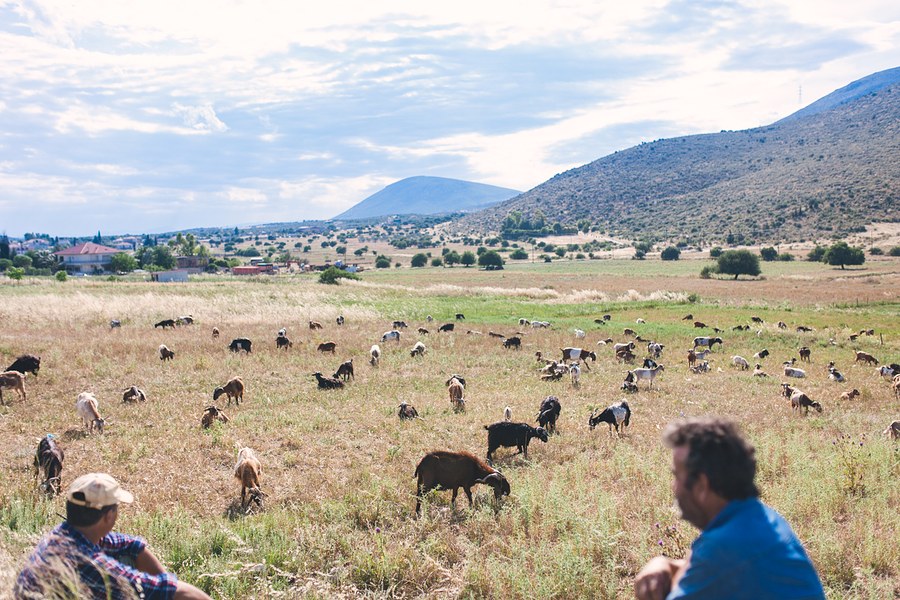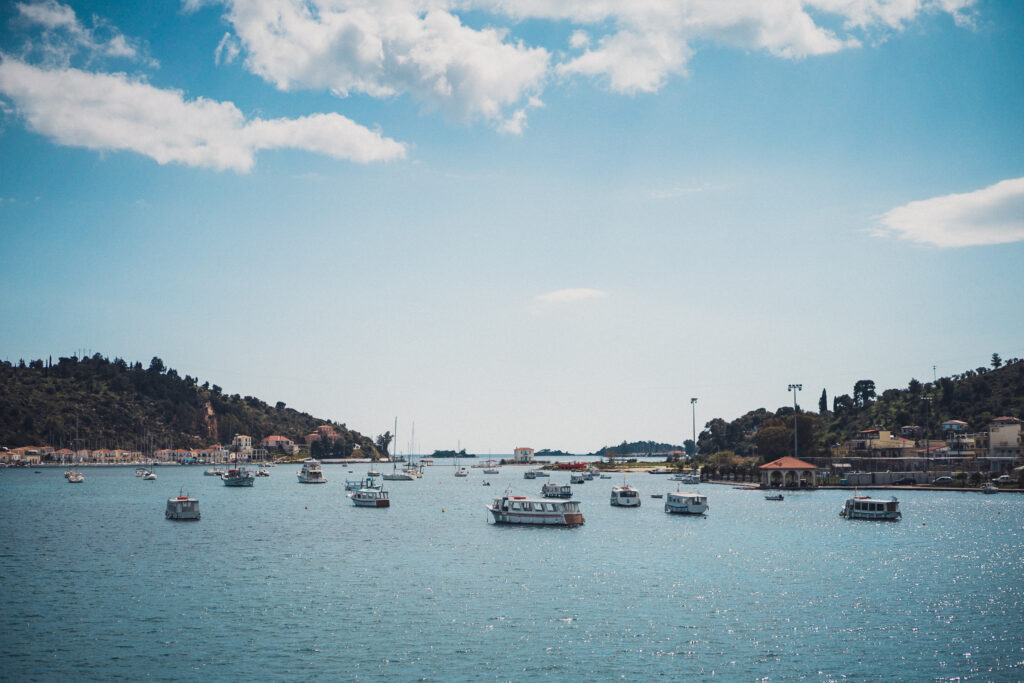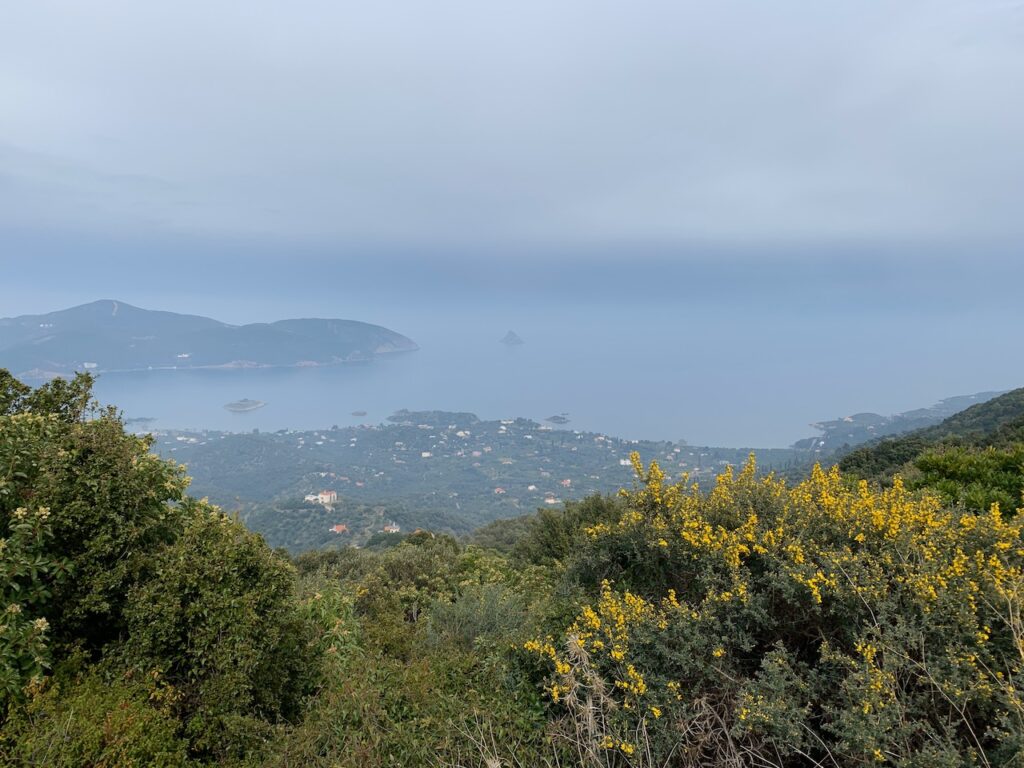 Following the findings of this pioneering for the region research and with the support of volunteers from all over the world, Poros, Troizinia and Methana are on the way to become a sustainable tourism destination!