By our long time guest and friend Chris Herring
Within an hour's ferry of Athens is an archipelago of islands and coastal peninsulas in Greece's Saronic Gulf where I've been visiting and running over the past four years. Between the peninsulas of Attica and Argolis the region provides unique terrain and courses, from island loops, to mountainous climbs, all with spectacular views. It's also home to great towns, beaches, food, and wine to enjoy between runs. In this series I'll be sharing courses in Galatas from Live-Bio where I stay and work, Poros, Methana, Hydra, Spetses, and Athens.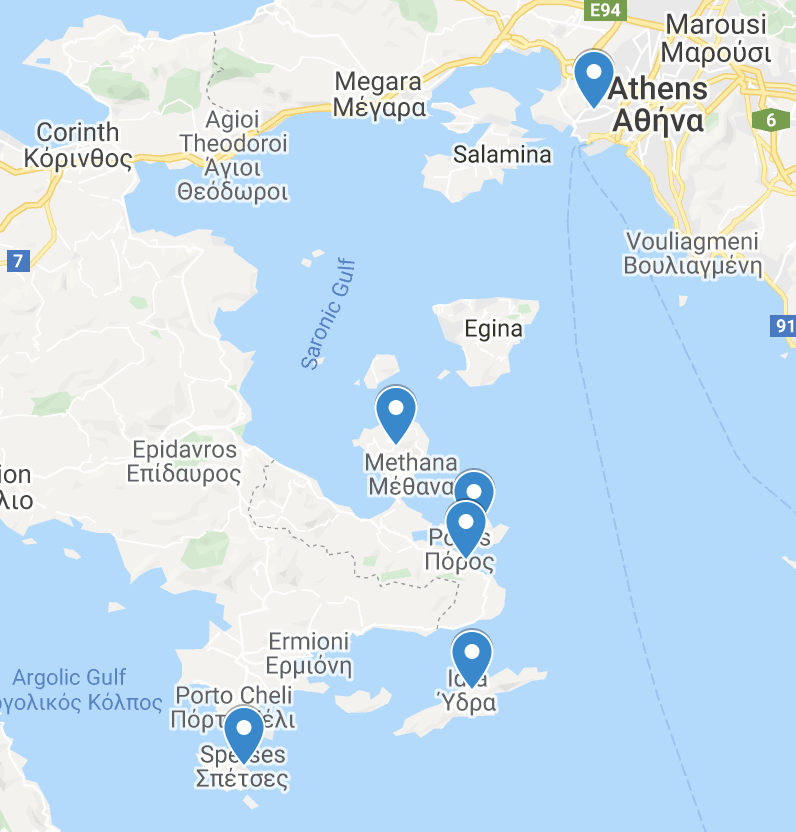 Galatas Turbine Ridge
Distance: 11 – 26km / 7 – 16 miles
Elevation Gain: 243-770m / 800 – 2500 ft

This is my home course. Right out the backdoor of Live Bio. A smooth and steady climb on the ridgeside road for the first 11km / 7miles, then a steeper switch-back around the hillside to the peaks of Galatas dotted with wind-turbines if you take on the next half. Of all the runs in the Saronic Gulf, this one provides the most widespanning views across the region. And the views only get better the further you run and the higher you go. On a clear day you can even see Athens!
If you're not staying in Live Bio, the driveway is just 2km from the water taxis downtown that go between Poros and Galatas, or simply take another road up to the ridge road. Regardless your first mile or 2km up is steep. If coming from Live-Bio the road is rough as you work your way through the olive groves of the nearby properties. There are a number of driveways to avoid to keep on the main path until you hit the main road.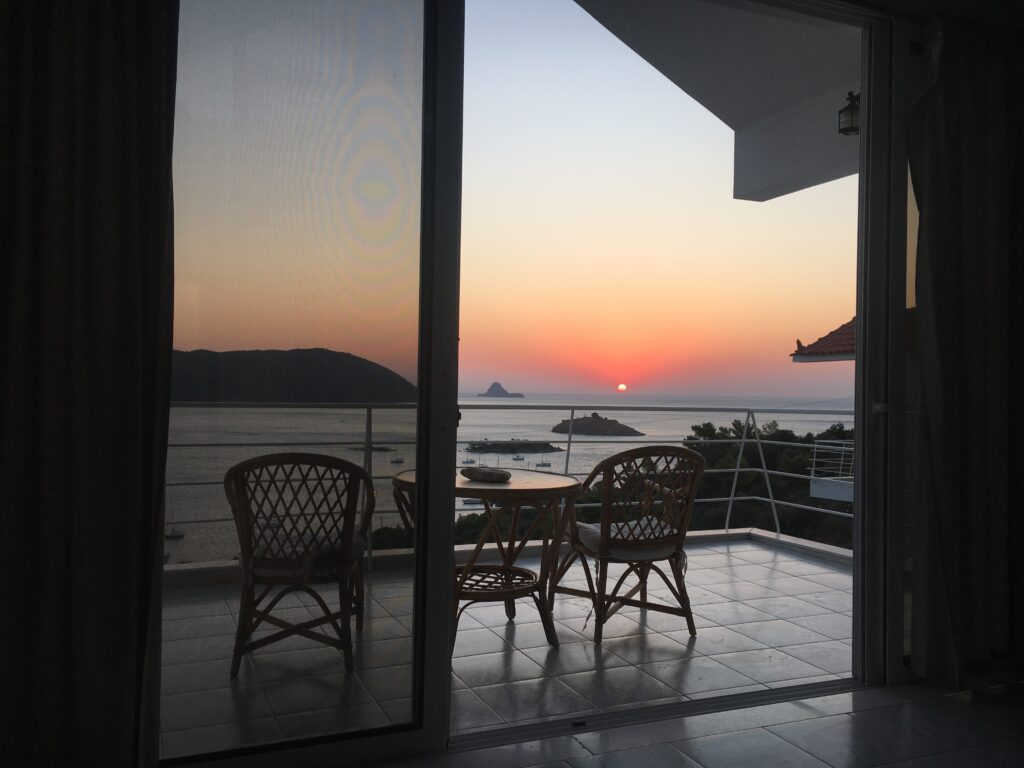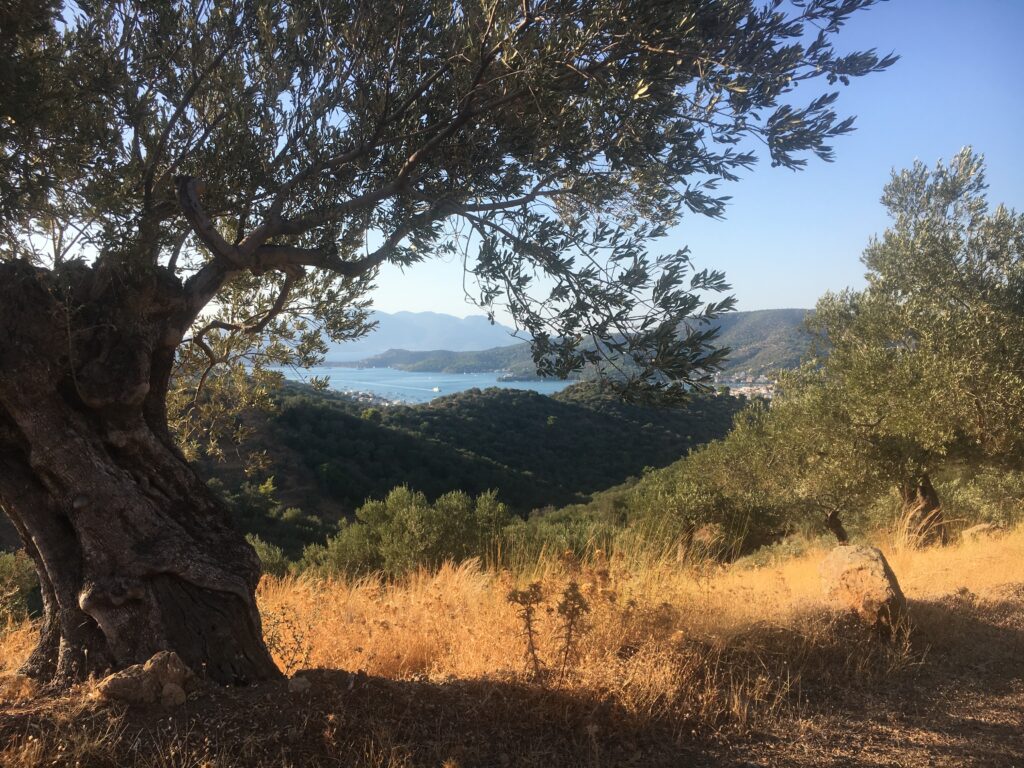 Don't let the steepness or messiness of this first path deter you. Once you're to the main road, take a left. This gently sloping paved road turns to an unpaved gravel road after about 3km and continues. Enjoy the slow and steady rise with stunning views looking out towards Poros, Lepers Island, and Leonides Island. On a clear day the turbines of Spetses will be in view.
At about 7 miles or 8km you'll come to a fork in the road. To continue uphill keep to your right. On my shorter days I turn around here or take the left fork for a gentle ride through a gorgeous olive grove. One option is to take this all the way down to the coastal road and return back passing by the once upon a time famous Lemonodasos (lemon grove).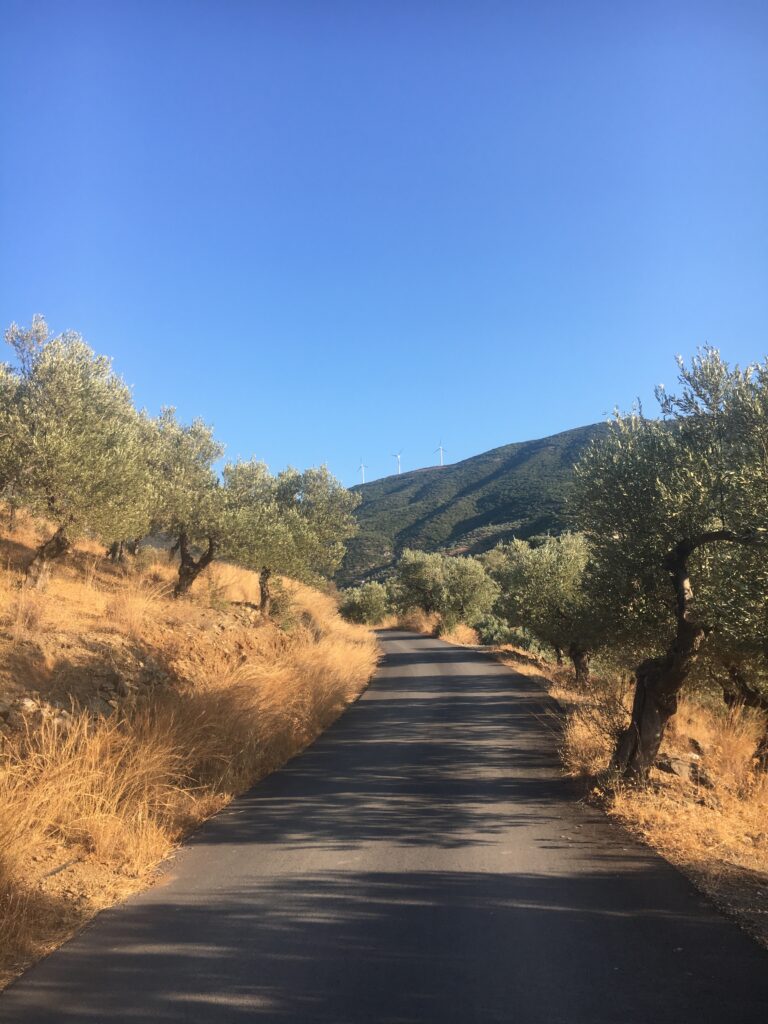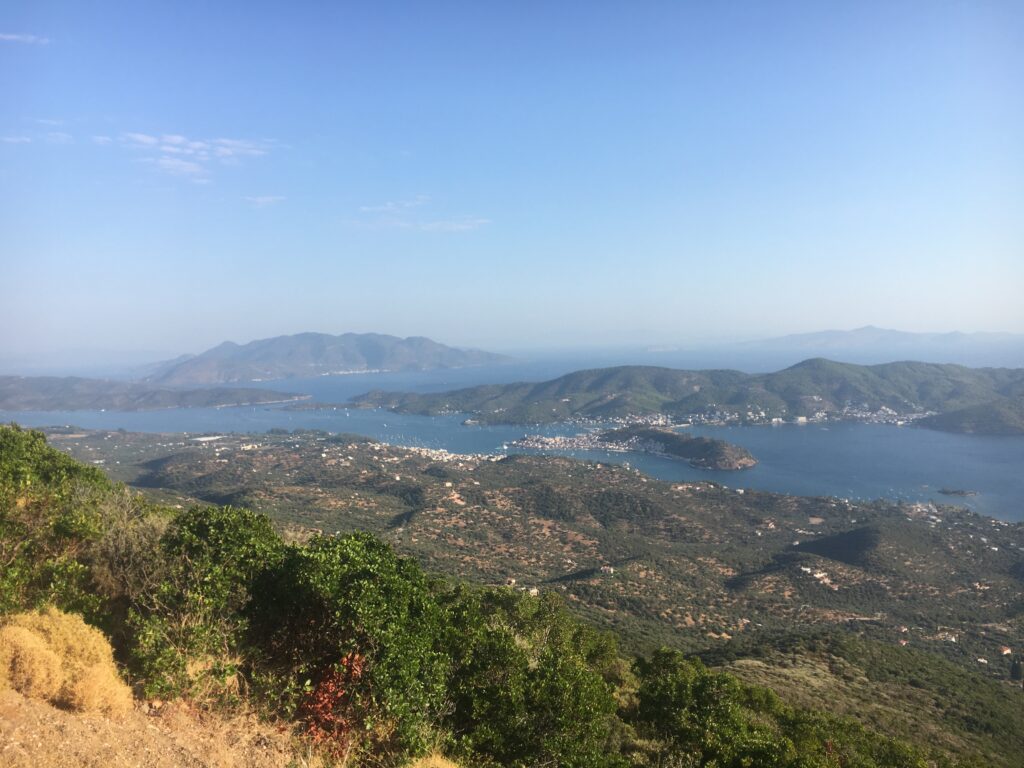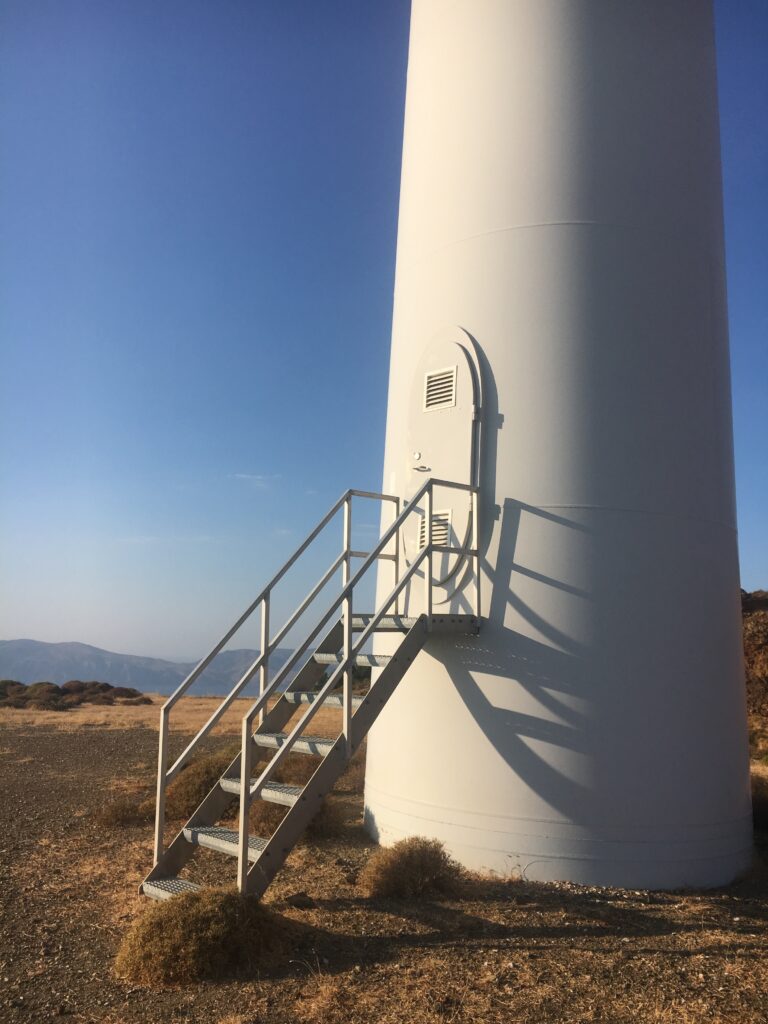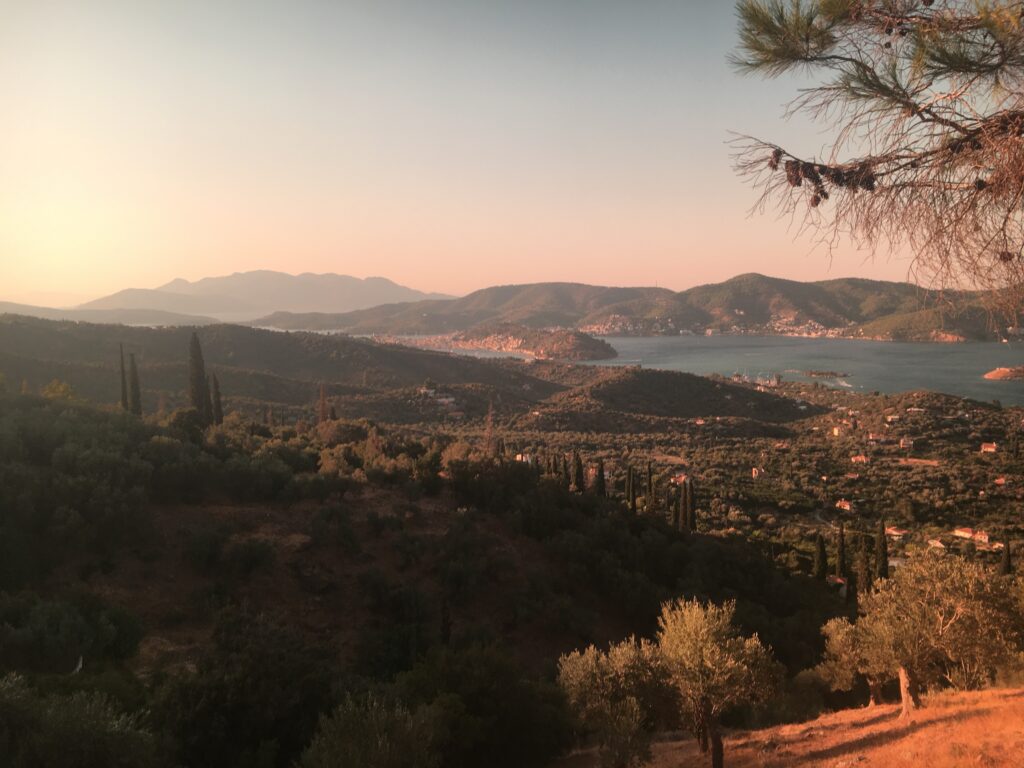 If you take the right path upward get ready for a curvy climb that opens up to expansive views over Hydra and Spetses on one side, and Poros and Methana on the other. At the top you can tag the wind turbines and ride along the high road. You will also notice another fire road a few switchbacks below that runs along the ridge even further towards Methana. If taking this one there is an option to loop back around through town. Either option provide stunning views and a flat extension after your long climb.
Once back down to earth you can grab food at Galley and enjoy the beach at Plaka looking back onto the old town of Poros, or the more peaceful and sandy beach of Aliki, where you can enjoy food from Fontini's just around the corner. If heading back to Poros by water taxi, be sure to grab an espresso or cappuccino freddo and some sweets from La Franderie – my favorite coffee shop in the entire region.