We needed out of London. Nine months in and we were now sure London just wasn't for us. We missed the ocean, we missed nature and we missed friendly people. I told my boss that I was leaving and that night Kate and I used the Airbnb app to search the entire coast of the Mediterranean. We wanted to settle in for a month and find a place that we could feel at home. And that is how we found Periklis and Magdalena's little retreat in Greece. Periklis replied to my request straight away and was great with providing us with the best advice to get there.
Getting to Live-Bio
It was in October that we flew into Athens and caught the ferry from Pireas across to Poros. Once we got off the Ferry we found the little water taxis with no issue at all. They are pretty little boats that sit low in the water, chugging back and forth across the channel day and night. 1 Euro each and we were then in Galatas where we were picked up by Periklis's dad. He took us for a tour around town and showed us the best spots to eat, have coffee and buy local produce.
Our new home
The rooms are amazing, even better than we thought they would be. They are wonderfully roomy, self contained with big comfy double bed, kitchenette, and a deck which looks out over the Mediterranean. The view is just incredible, you wake up each morning to the sunrise over the Aegean. We spent our days lazying on sunny beaches, climbing mountains and volcanoes, bike riding around Poros and wandering through olive and lemon groves.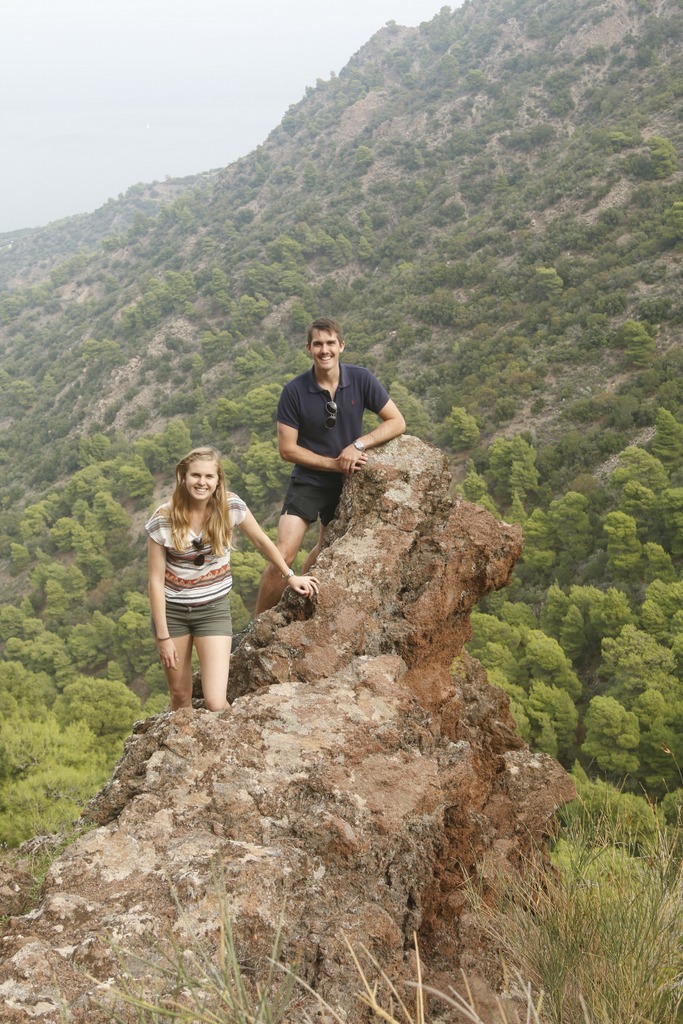 The people, the locals and the area
Periklis and Magdalena often hosted the guests and we spent many nights sharing good wine and amazing food. They welcome you like family and are passionate about their local community. They eat only the freshest local produce and support their local community. They are worldly and have great stories and are always happy to help make sure your stay is as comfortable as possible. The locals were warm and if you try to speak a little Greek they appreciate it. Within a month the place felt like home. There are little fruit & veg stalls throughout the town and often have markets along the waterfront. If you catch the water taxi across to Poros then they have a fish market there as well. Many of the local fishing boats sell their fresh seafood straight off the deck of their boats, so you know it's fresh. Our favourite however, was the local fresh fish shop in Galatas. The fish monger is exceptionally friendly and passionate about his produce with a price you can't beat. The local butcher is amazingly affordable and helpful. Periklis' passion for home baked sourdough is also addictive and so with a bit of mentoring, by the end of our stay, we were enjoying our own baked sourdough!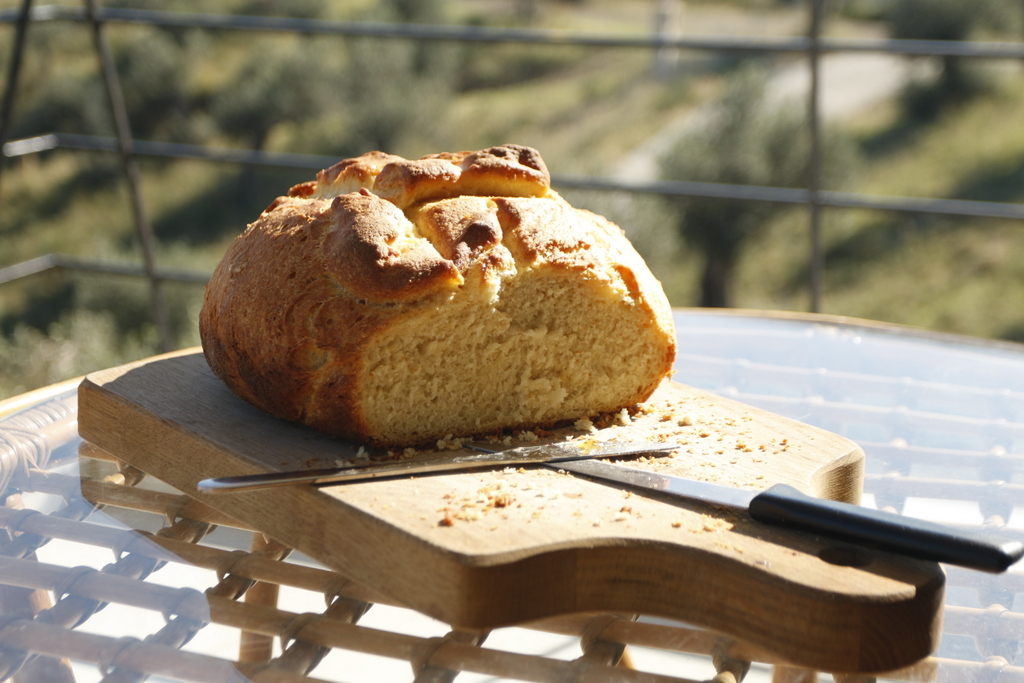 Periklis and Magdalena really did go above and beyond. We didn't get a chance to go for a big sailing trip with them but they often invited us and the other guests to come on various hiking or foodie adventures. They organised a dinner at a beautiful local restaurant where we simply paid 15 Euro each and where food and wine just kept coming. The units themselves are about a 10 minute walk out of Galatas along the water front. There is a bit of an incline up the driveway, but we appreciated the little bit of forced exercise due to the amount of good food we were eating on a daily basis. We just love this place and can't wait to go back!